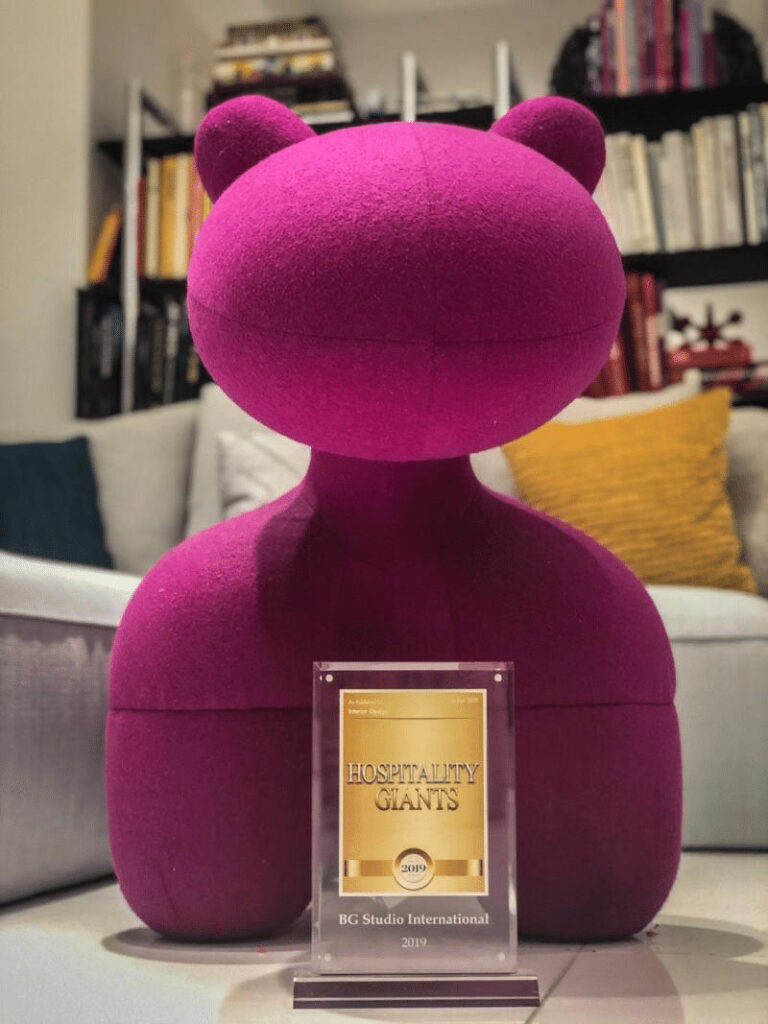 Studio
Firm Background
BG Studio International is an award-winning, boutique design firm specializing in upscale hospitality, multi-family, cruise ship and yacht design and commercial interiors. President and founder, Francesca Bucci brings 25 + years' experience, incorporating diverse influences with the best practices of design and construction and an ability to manage multi-tiered projects throughout North America and Europe. Recently, the firm has completed an impressive roster of work in New York City, New Jersey and Long Island.
The firm is equipped to handle new-builds, renovations, conversions and adaptive-use projects and is highly regarded for delivering exceptional concepts that meet budgetary and scheduling requirements. Projects are praised for strong architectural details combined with a layering of classical and modern styles that reflect a broad design and innovative mindset. BG Studio is a certified member of WBE, Women's Business Enterprise.
BG Studio has received major industry honors and accolades, including: the 2020 AHEAD Award for Celebrity Flora, the luxurious mega-yacht designed to conform to rigorous eco-standards of the Galapagos Islands; Interior Design's coveted 2019 Hospitality Giants and Power Grid, recognizing leading New York design firms in real estate and property development; and, Celebrity Flora was named a 2019 Gold Key finalist for Specialized Properties. Firm projects have appeared in top media outlets: The New York Times Magazine, Forbes.com, Worth, Condé Nast Traveler, Robb Report, Surface, Dezeen, New York Real Estate Journal, Brick Underground, Hospitality Design, Boutique Design, Haute Living, Cruise & Ferry, among others.
---
For more information, visit: the BG Studio International website.
For media inquiries regarding BG Studio International or Francesca Bucci, contact:
Francesca Bucci | E: fbucci@bgstudio.com | P: (212) 242-8273