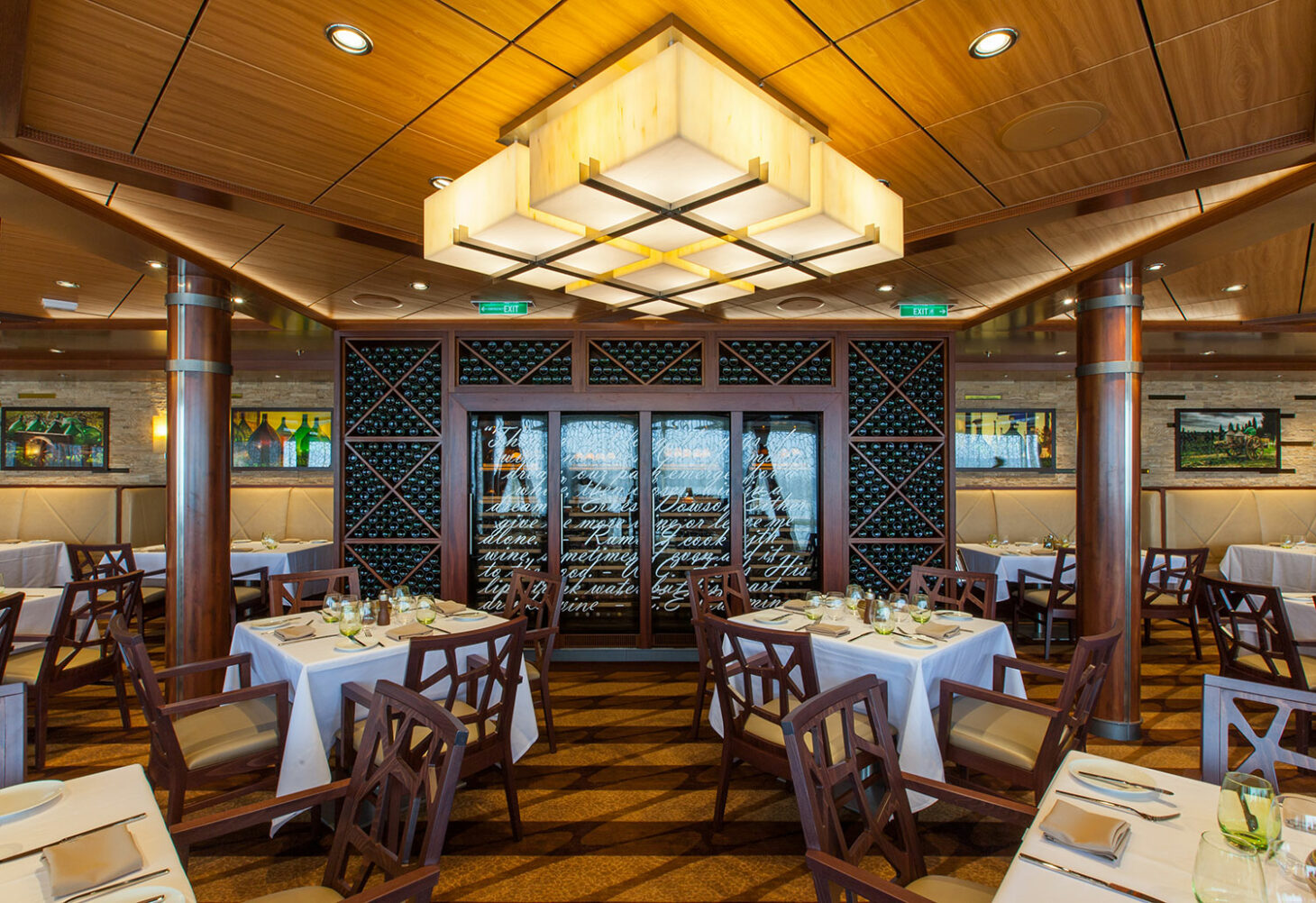 Restaurant Interior Design | International FINE DINING
Coastal Kitchen
Coastal Kitchen is a culinary intersection of Mediterranean influences and California fresh cuisine, available only to premiere suite guests. This exclusive destination embodies pure freshness, greeting guests with the soothing embrace of sunset colors. A dramatic entry envelopes patrons within a curated collection of vintage wines, a feature that extends into the restaurant, framing a wall of rich deep-toned quilted leather banquettes.

Diners are encouraged to relax and imbibe amid rustic earth elements; natural flagstone walls accented in amber glass; bathed in light from a wall of floor-to-ceiling windows; framed by tree-like shapes which are tied together by bronze metal accents. A back lit glass wall conceals a steel bulkhead which is etched on two sides with famous quotes.

The etched surfaces gradually fade into a clear circular peek-a-boo window that seductively reveals more private parts of the restaurant dedicated to special events.