Hospitality Design
New York | Alia Akkam | June 23, 2020
Business Sense: State of the Industry
Uncertainty and economic despair continue to besiege businesses around the world as a result of the COVID-19 pandemic, with tourism and hospitality among the hardest hit industries.

According to the World Tourism Organization, a United Nations specialized agency, international tourism could decline by up to 80 percent in 2020. Meanwhile, the U.S. Travel Association indicates that a $519 billion decline in national travel spending this year will yield a total loss of $1.2 trillion in economic output, more than nine times the impact of 9/11 on travel sector revenue.

Despite the grim statistics, Roger Dow, president and CEO of the U.S. Travel Association, believes "travel will come back faster than we think. After 9/11, people said they wouldn't travel internationally again. Then, the Great Recession was followed by 10 of the best years for hotels."

There are other glimpses of optimism, including Dow and his team's efforts to implement a tax-deductible domestic travel credit. Additionally, according to a May edition of the U.S. Travel Association and MMGY Travel Intelligence's TIPS report, as states reopen, 68 percent of travelers say they feel safest in a vehicle of their own. This bodes well for road trips, especially to open-space locations like beaches and national parks.

Crucially, the report shows that safety is far more valuable than price deals. Pent-up, curious travelers will be more apt to take cruises, dine out, and stay at hotels if they have peace of mind that these settings are prioritizing their health above all else, especially before a vaccine or treatment is widely available.

But owners, operators, and designers have a seemingly confounding task before them: providing consistency against a backdrop riddled with unknowns. Combining heightened hygiene practices and touchless technology with intentional design, all the while continuing to showcase their brands' distinctive personalities without wavering from the notion of human connection, will be a tough but necessary maneuver.
Priorities were shifting before the pandemic, with travelers desiring the meaningful than the rote. Markus Schreyer, vice president of the Americas at Design Hotels, which has 350 member properties, expects that mindset to expand. "Guests seek sanctuaries where they can give back and learn something." A hotel's aim, he adds, has to be bigger than just checking into
a room.

Adam Rolston, creative and managing director and partner at New York's INC Architecture & Design, sees this moment as an accelerator, not a disruptor. Coming from an age of excess, he foresees the rise of human-centered design strategies rooted in sustainability and wellness that reaffirm people's "relationship to the real world. How things feel emotionally and to the touch are going to be as important as how they look."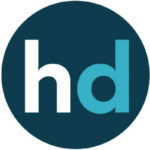 Cruising
The cruise industry, according to Cruise Lines International Association, generates more than $150 billion per year in global economic activity and supports over 1.2 million jobs worldwide.

A return to such numbers—the Centers for Disease Control and Prevention (CDC) has a no-sail order in place through July 24th—will require tackling not only the hurdles faced by the entire hospitality realm, but overcoming the stigmas of vessels denied port access and sick passengers stranded at sea that were fostered by media coverage at the outset of the crisis.
"It felt that cruises were targeted, and by their nature cruise ships have a concentrated population in one finite space," says Paris Swann, associate vice president of architectural design for Celebrity Cruises at Royal Caribbean Cruises. "What was not represented in that was all of the efforts toward hygiene and safety that we have historically had on our ships."
Many cruise operators were not ready to speak at the time of writing as they continue to navigate a complex new environment that requires solid planning about best practices.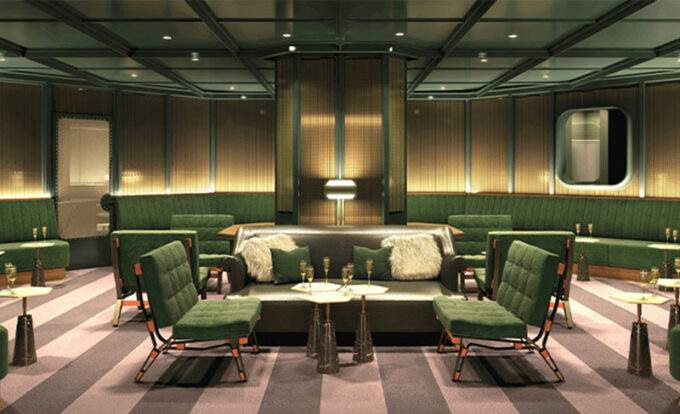 Virgin Voyages, which delayed the launch of its first ship, the Scarlet Lady, to October, said in a statement to HD that its "The Safest Way To Travel" initiatives will "include additional screening measures and testing for crew and [passengers], reduced ship capacity, enlisting highly trained medical staff, and leveraging our enhanced digital experience." Virgin will also limit large groups at events and eliminate buffets throughout its 20-plus eateries, a plan that was in the works before COVID-19.

Likewise, Royal Caribbean Cruises has proposed to the CDC a slate of new parameters, measures, and capacities, including dedicated circulation pathways and on-board ICU and quarantine zones. "We're looking at every single touchpoint the guest encounters where there's a surface that's shared with multiple users, and every interaction point between our crew and guests, and how to make sure those are as safe as possible," Swann says.

There is much for Swann and her team to ponder, like reimagining self-serve buffets, providing guests with entertainment from a distance, implementing digital wayfinding as an alternative to touchscreens, and regulating HVAC systems so there is no fear of sharing the same air with potentially infected passengers.

BG Studio president Francesca Bucci, who has designed 33 ships, says "The price of luxury will be hygiene and space." Much like hotels, expect an emphasis on sustainable materials, durable surfaces like copper, and technology. She points out, however, that the cruise industry has always been quick to adopt new protocols due to scrutiny by the CDC. "The industry is resilient and forward looking," she says. "In a sense, they have this knowledge already, and it needs to be amplified on a bigger scale than before."

Yet, Bucci and Swann are buoyed by the loyal cruise fans who are already forging ahead with new bookings. In fact, according to online cruise marketplace CruiseCompete.com, there has been a 40 percent increase in bookings for 2021 compared with 2019, with only 11 percent of them coming from cancelled 2020 trips. "I am 110 percent confident the traveler will come back," Swann says. "They're just going to need something different from us."

Read the full article here