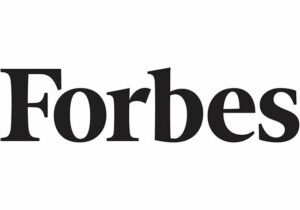 Forbes Magazine
New York | Michele Herrmann | Published July 2, 2019
Celebrity Cruises Introduces Ship Built for Galapagos Cruises.
Celebrity Cruises' newest cruise ship, Celebrity Flora, has been specifically designed in mind for sailing within the Galapagos.

"Our primary focus when designing Celebrity Flora to preserve and celebrate the unique ecosystem in which she sails," said Lisa Lutoff-Perlo, Celebrity Cruises' president and CEO. "We incorporated features and technology that would be friendliest to the region's treasured ecosystem, with its wildlife in mind.

As a first for Celebrity Cruises, Lutoff-Perlo said that the Celebrity Flora not only carries a level of comfort and service suiting their passengers' needs but also makes accommodating the well-being of its destination an equally top priority.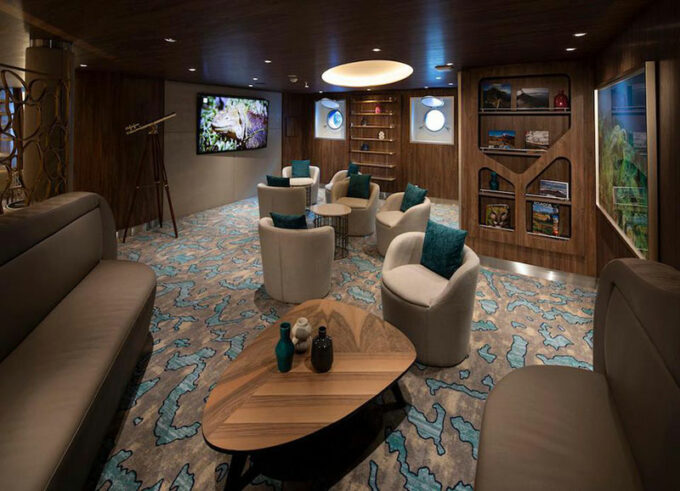 To ensure that this superyacht remains highly energy effective, Celebrity Flora will use an anchorless technology to maintain the ship's position and not greatly impact the Pacific Ocean floor and its marine inhabitants. The ship's in-room water filtration systems are anticipated to convert into seawater into safe drinking water, while the ship's waste management system is planning to impose the donating, re-using and recycling of ship materials. Onboard, the ship will not have single-use plastics.

The outward-facing design of this destination-specific ship also has a key component in reflecting the Galapagos. "We chose a natural color palette that matches the terrain of the region, and we sourced sustainable, natural [and] regionally inspired materials where ever possible," said Lutoff-Perlo.

The ship's overall design was created by Francesca Bucci of BG Studio International, a New York City hospitality design firm. The furnishings on the Celebrity Flora are made by Ecuadorian designer Adriana Hoyos. The ship's onboard artwork is by Ecuadorian artists. Bathroom products are sourced directly from Ecuador as well.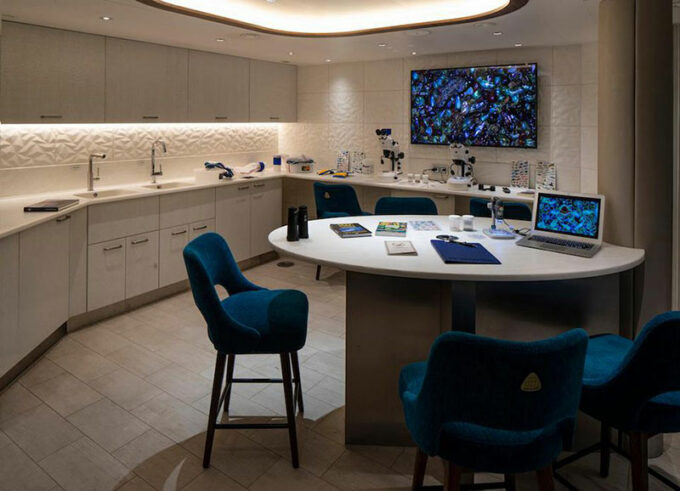 The 100-guest yacht's all-suite accommodations incorporate the cruise line's Infinite Veranda concept. Having been introduced on Celebrity Edge, another Celebrity Cruises' ship, this feature turns a guest's entire stateroom into an outdoor space with the touch of a button.

Onboard the Celebrity Flora, the Penthouse Suite is the largest offering, with up to 1,288 square feet space and a home-away-from-home feeling. Then, there's Royal Suite, which has approximately 559 square feet and a separate living area, bedroom, and private veranda.

"We are able to bring this to life in a luxury way by employing the highest ratio of naturalists to guests (9:1) in the Galapagos islands," said Lutoff-Perlo.
Guests onboard the Celebrity Flora will also get more of an understanding of the legacy of this Galapagos islands in different ways.

On most days, voyages will feature two excursions where naturalists will accompany guests ashore to teach them about the flora and fauna on that specific island as well as the history and heritage of the area.

One ship activity will involve a unique Galapagos Glamping experience. At night, guests will enjoy camping out by cooking s' mores, sipping fireside cocktails and sleeping under the stars on the ship's Stargazing Platform as well as enjoy breakfast al fresco the next morning.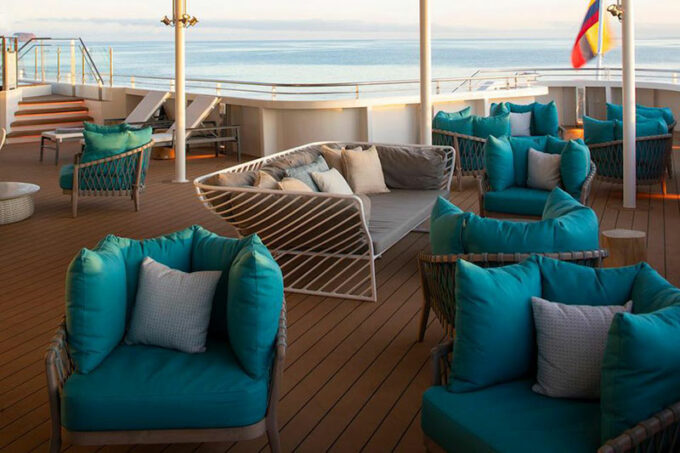 Two areas of the ship, Darwin's Cove and the Naturalist Center, will provide detailed information on the destination along with wildlife and environmental efforts. Another major research component for the Celebrity Flora is that it's said to be the first vessel in the Galapagos to be equipped with cutting-edge oceanographic equipment, known as Oceanscope. This feat also ties into a long relationship that Celebrity Cruises has with the University of Miami's Rosenstiel School of Marine and Atmospheric Science.

According to Lutoff-Perlo, the Celebrity Flora's consistent itinerary will create a way for scientists to gather and measure data on ocean circulation dynamics, surface temperatures and information critical to the prediction of El Niño and La Niña.

"All findings gathered by Celebrity Flora will be brought back to the ship for guests to view on board and become open source data, globally accessible, a first for scientists and anyone with a passion for information," said Lutoff-Perlo.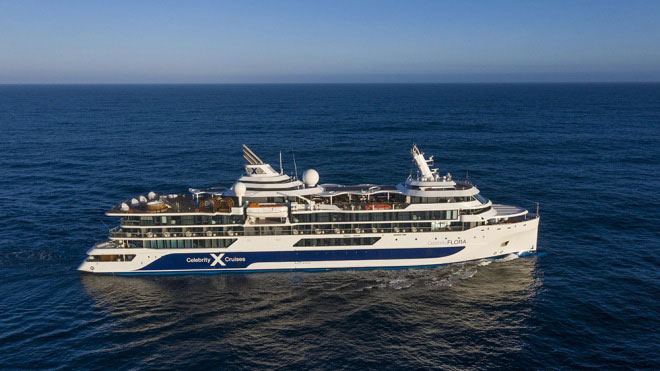 At the naming ceremony for Celebrity Flora, Celebrity Cruises unveiled a new partnership with EarthEcho International, a nonprofit organization founded by Philippe Cousteau Jr., to inspire young people to act now for a sustainable future. The cruise line will work with EarthEcho International to introduce a customized youth strategy to empower the next generation of environmental advocates, both within the local communities of the Galapagos, as well as aboard Celebrity Flora and Celebrity Xpedition in the ship's region.

Conservationist Yolanda Kakabase, a former World Wildlife Fund International president and a past environmental minister for Ecuador, was chosen as the Celebrity Flora's godmother. "Her passion for reducing the economic, social, and environmental impacts of food waste is a critical part of preserving the environment and we will partner with her in this effort," said Lutoff-Perlo.

Guests can also give back on their trip. Those who sail on Celebrity Flora will get involved in the planting of Scalesia trees — a species found on certain islands with the Galapagos — as a continuation of Celebrity Cruise's support of the Scalesia Restoration Effort since 2014.

The Celebrity Flora will be based in the Galapagos permanently, sailing year-round on alternating seven-night inner and outer loop itineraries. There is also a selection of 10-, 11-, and 16-night packages, which feature either pre- or post-cruise expeditions.