APPROACH/ CULTURE / PHILOSOPHY
Our studio takes inspiration from myriad subjects, abstract and specific. A collective of individuals and ideas, we are inspired by the everyday and the extraordinary: art, culture and design to the clamorous streets of New York to antiquated villages and far-off lands; from textured stone to refined metals and treated woods; from complex, brightly colored patterns to softened and simplified tones; from mountains and oceans, to wisps of clouds and the expanse of nature itself. Our creativity boundless; our energy and interest piqued.
We treat each design project as a unique set of challenges. While there are multiple solutions, the goal is to pursue one that that is meaningful and responsive, anticipating the way humans travel, live and work as well as grow and change. Sustainability is paramount as are efforts to incorporate materials and efforts from sources that are local or reflective of a project's setting.
We pride ourselves on delivering exceptional and meticulous work and thrive on ideation and collaboration. Should a project change due to revised budgets or timelines, or, shift direction altogether, we are nimble and adaptive.
We invite you to connect and begin a conversation with us, to be open to possibilities, and to embrace new ways of seeing.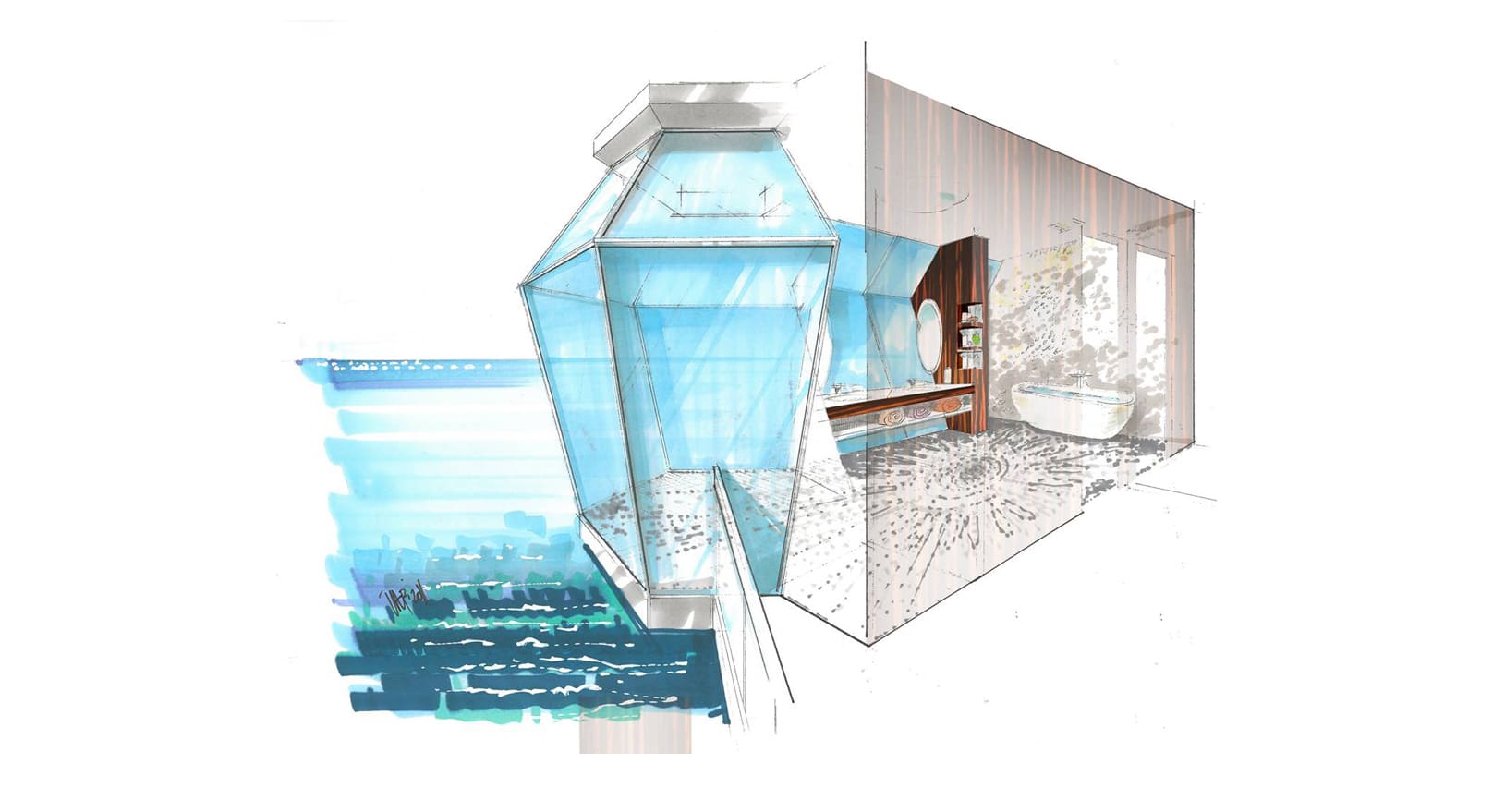 MICHAEL LEBLANC
SENIOR VICE PRESIDENT OF OPERATIONS
Michael brings a wealth of technical knowledge and architectural/interior design experience to BG Studio. He manages complex projects, leads his design team and represents the sole understanding of BG Studio to respected clients. With 30 years of design experience, Michael has an extensive background in architecture and an intimate knowledge of interior design details in hospitality, retail, commercial and residential projects. A Boston native, Michael has worked with a host of New York and New Jersey architectural/interior design firms such as SOSH Architects and Norwood Oliver Design Associates. He has worked on projects such as casinos, hotels, restaurants, bars, public areas, schools and municipal buildings around the world. Michael is currently presiding over an array of projects for BG Studio, working closely with clients such as Royal Caribbean International, Celebrity Cruises and Azamara Cruises. Also a series of land based projects with UDR, Roseland Properties, and Haikimian Group.
PROFESSIONAL AFFILIATIONS
American Institute of Architects
International Interior Design Association
PUBLICATIONS
Architectural Records
Hospitality Design Magazine